I can't believe we're down to
the last week.


Spring is here. We were able to open our bedroom window this morning and let in the fresh air. I loved the way the clouds looked as they moved across the sky. Eric and I rested in bed an hour later than we should have, just listening to the birds chirping. It was incredibly relaxing. It's just the little
moments
like that I want to remember and hold on to.
"Is that a mating call or a scream for help?", I asked referring to one birds loud obnoxious repetitive chirping.
"I don't know..it could be a territorial thing. Like: "hey this is my turf"
"Wait...someone just responded to him...Do you hear that?"
"Well, I hope they hook up"
"me too"
Than we started imitating bird calls. Yeah, I'm sure our neighbors were thrilled but they wont have to deal with us much longer.
***
On the walk to work this morning, we saw the evidence of spring arriving. We could unbutton our coats and remove our scarves. Eric (a.k.a. "nature boy") began telling me the names of all the small flowers sprouting out in the grass during our stroll. I loved watching him lean down carefully and describe the plants. He's going to be a great father some day, He can even make flower descriptions sound fascinating.
I don't usually take
flower
pictures, but these hold memories for me now. So I'm posting these to remember this morning. Well, I guess it's an improvement from
trashcans
and
scrabble blocks
...
I'm
really
going to miss our morning walks to the office, soon these days in Germany will only be a memory.
************
On further tech news...
Yes, I'm still addicted the
3 Bubbles box
. New people joined in the chat room this weekend, Eric and I were also able to conference with
MoonFaeryy
,
Rae
,
Tenshi
,
RDC
,
Yelayna
,
Ricky
,
Tara
,
Portia
,
Dom
,
Snoozie-girl
, Erin
,
Luna
and
Danielle
. It was a lot of fun, I'm surprised at how much Eric enjoys chatting too. I didn't expect him to join in as often and it's great that he's getting to know some of my blogger pals.
There are still a lot of technical difficulties that need to be ironed out. Whenever there is more than 3 people in the chat room, it starts to get wacky. Maybe that's why it's called
3
bubbles and not
15
bubbles...(?)
Also a number of people said that they couldn't get in. I'm curious
how many
people have encountered this problem. It might help to let the administrator know
how often
this occurs.
So if you you are reading this, could you do me a favor... type in a nickname and try to send in a greeting. If you are refused access, Please drop me a comment in my notebox.
That would help. Also, you might want to try switching over from
Mozilla Firefox
to
Internet Explorer
as your browser of choice, reloading the page or making sure that you are able to accept cookies. You might have that option blocked on your computer.
I'll keep the chat box up for a few more days. I think the most fascinating aspect of this chatroom is that my blogger friends are getting to know eachother and chatting for the first time. It's so cool to see people making connections with eachother, sharing their journal URL's and just chatting. Kind of like that Bar in
Cheers
and it's open to everyone. It makes you realize that we're all connected, even though we live in different parts of the world.
Australia, Germany, London, Belgium, U.S., Canada..etc
. The time differences add a fascinating twist: one person is just waking up in the morning, the next person is just heading to bed, another person is on their lunchbreak. It's pretty wild.
Alright, I'm just on a much needed break from work. We have to work after hours tonight. I better get back to it...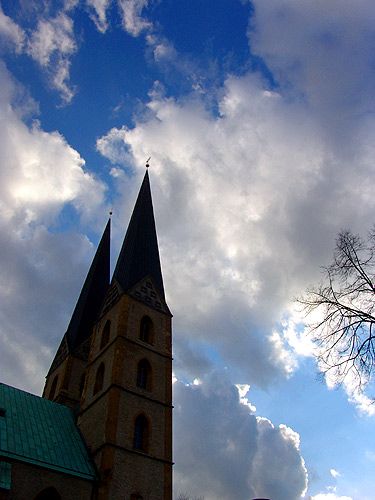 This upcoming week is going to be more stressful than I can even imagine. I hope this move goes smoothly and we can wrap everything up in time.