The topic for this week's
Thursday Photo Challenge
is
Vision
.
The eye close up on the left is
Eric
and that's
me
on the right.
Eric's eyes
fascinate
me. You see, My own eyes consistently remain Burnt Umber with specks of Raw Sienna (a.k.a.
BROWN
) But Eric's are always changing. Somedays the yellow takes over nearly his entire iris. It gives him this cat-like appearance. Other days the blue spreads out and the yellow is just a tiny ring in the center. Somedays his eyes are simply green. I really believe that eyes are the window to your soul.
I see an entire universe when I gaze into his.
It reminds me of hubbel telescope shots
***********
Despite our financial struggles, stress and all the packing we have to deal with right now, we're still trying to make the most of our last few weeks in Germany..
This afternoon we left work a little earlier than usual and walked up to the castle. I handed the camera over to
Eric
this time, because I wanted to see
his
vision. I'm always the one behind the lens. Here are a few of the photographs he took.
The forest looked so beautiful with the sunlight coming through the trees. It was like walking through a fairy tale.
This is the view of our town. We live close to that church.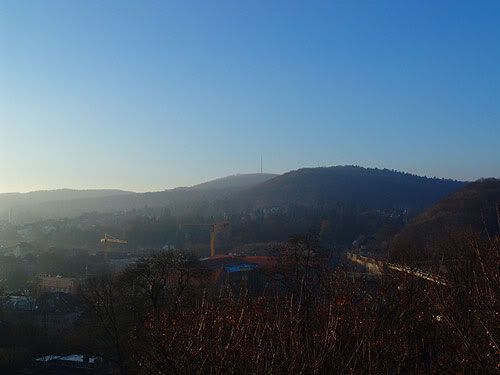 >
These 2 are my favorites.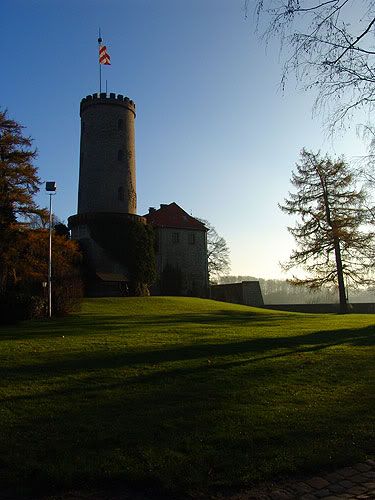 That's the castle.
****
Snoozie-girl
sent me a link to
this article
today.
I excitedly called over Eric when I read it "
Dallas
is going to be made into a movie!!!", I said "Guess who they want to cast for
J.R. Ewing
?"
Eric:
"Philip Seymore Hoffman?"
me:
"Oh...He'd be good, but kind of...
creepy
...No...
John Travolta!
"
Eric:
"That's perfect! ...What about Sue Ellen?"
me:
"They want
Jennifer Lopez
"
Eric:
"No, She'd be a better Pamela"
me:
"I agree.." I said "Oh and
Luke Wilson
might play Bobby"
Eric:
"They should use
Owen
Wilson!"
me:
"*laughing* Exactly! He already has the long curls, they just have to dye his hair brown!"
Eric:
"
Nicole Richie
would be perfect for the role of Lucy"
me:
"Or
Paris Hilton
"
Eric:
"But Paris Hilton has no brain and looks like a mosquito."
me:
"hahahahaha"
Eric:
"And Jock?"
me:
"It doesn't say"
Eric
:
"They can just use a sock puppet for him, All he ever says is "
Now, I don't like it.
"
We're such dorks, We're actually excited about a remake of
Dallas.
It's time for me to log off, we're going to watch the final two episodes of our box set.