"This is an epidemic!"
That's what I cried out when I entered our bedroom and saw yet
another
huge Daddy long legs right next to the light switch. I moved my hand away quickly and involuntarily shivered.
"Well, there
has
been an unusual increase in spiders lately in our bedroom... but I would hardly call it an
epidemic
", Eric laughed, scooping up the 4th huge spider off the wall and taking it outside. The
4th time
in the past few days. They keep getting larger and larger...
I was going to post some more
life size spider shots
, but my last photograph didn't receive a warm reception. I wont put my friends through that again. So instead here's two small blurry thumbnails of the most recent culprits.
I can't figure out where they are coming from and how they're getting in.
The slits in the air conditioner?
Why are they just in OUR room and no other room in the house? I know I'm going to wake up one of these mornings with a massive spider crawling up my face and I can tell you right now that I wont handle it well. .
And yes, yes I know
.
... they don't bite and they're supposed to symbolize good luck..
Spiders are our "friends"...etc etc
.
I'm coming to term with my new roommates... I just can't stop the goosebumps from spreading over my body at the sight of those eight long quivering legs
Maybe it's all the rain lately.....Perhaps the spiders are seeking shelter in our bedroom? There is one in the corner of the room
right now
watching me type this and Eric isn't here to escort it outside.
They're taking over...
**********
The weather has been horrible over the past few days. Damp, cold and wet. We were planning on taking a trip into the city yesterday but we woke up to the sound of rain pounding down on the roof. I peered out the window and could barely see my neighbors house through the sheets of rain. So much for Central Park...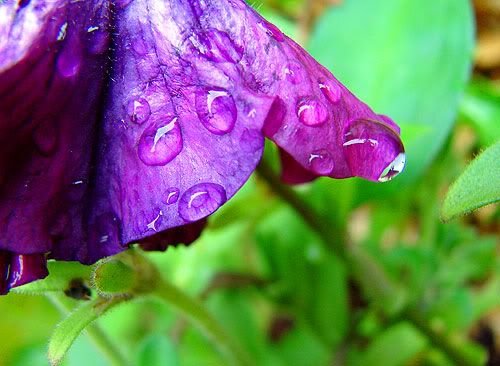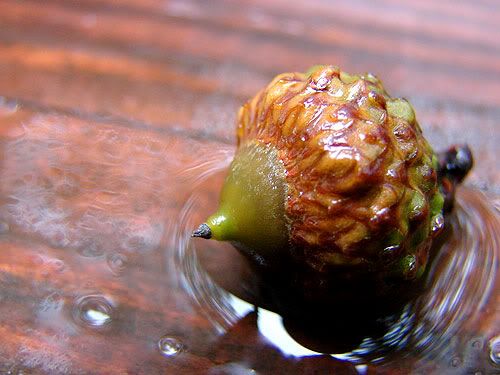 On top of that, Eric was feeling sick.
He spent the day in bed, and I rested beside him stroking his hair. I was so worried about him.
His fever has subsided today.
****
I finally opened a
flickr account
(
HERE
). It took me 2 years of people telling me to sign up before I actually decided to really check it out. I know a lot of my friends also have flickr accounts, please share your URL with me so I can add you to my contact list and view your photo albums.
I'm still trying to figure out how it all works. ...